About us
We specialize in supply, trading and representation for the textile industry in Latin America.
Qualities that set us apart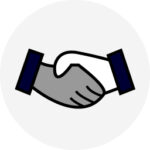 Reliable suppliers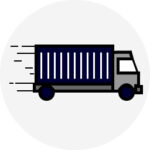 Deliveries on time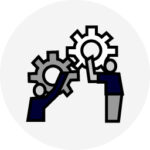 Committed team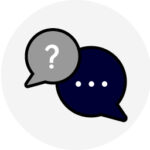 Client support & consulting
Participation in textile fairs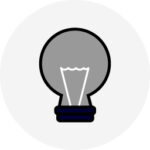 Innovative products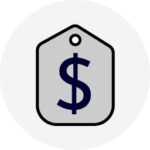 Competitive prices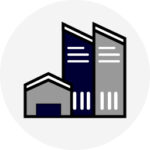 Visits to suppliers' factories
Our team
Stephen Koulouthros
Fibers, filaments, yarns and finished products
Cellphone & WhatsApp + 507 6667 7586
International Cellphone + 1 305 741 9483
Email: stephen@gekotex.com
Cellphone & WhatsApp + 58 414 324 3997
International Cellphone + 34 665 327 912
Email: harry.koulouthros@gmail.com
Cellphone & WhatsApp + 34 695 41 55 57
Email: melanie@gekotex.com
Patricia Mendoza
Orders & Logistics
Cellphone & WhatsApp + 34 659 07 95 04
Email: patricia@gekotex.com
Paul Pelaez
Logistics & Shipments
Cellphone & WhatsApp + 58 424 246 5776
Email: gekoyarns@gmail.com
Carolina Marmol
Documentation
Cellphone & WhatsApp + 58 412 393 7347
Email: gekologistics@gmail.com
Find out where we come from and where we are going
Beginnings
GEKO was founded over than 70 years ago, with Greek and Venezuelan origins. Our grandfather, Harry Koulouthros, together with our father, Georges Koulouthros (GE-KO), moved from Greece to Venezuela, with dreams ahead of them and endless ideas. Using their knowledge and the experience they had working with European companies, they founded a fabric and textile products representation company, called Representaciones Georges Koulouthros SRL, aimed at satisfying the market of wholesalers and distributors in Caracas.
Consolidation
The family business developed, gradually incorporating the three sons. The generational handover process began in 1983, and took approximately a decade to be completed. In 1987, sales began to increase with new customer portfolios in the industrial, manufacturing and household lines, among others. New divisions were included, such as natural fibers (cotton, ramie, linen), synthetic fibers (polyester, nylon, acrylic), man-made fibers (rayon-viscose), plain and textured filaments, elastomers, latex and coated rubbers, regenerated yarns, natural yarns (mainly cotton), natural/synthetic blends and pretended yarns, among others. By 1995 the 3 brothers were fully operational and in charge of the company, while the founders happily retired. In the same year the company began to venture into Latin American markets, specifically Colombia, Peru and Mexico. In 1998 the company was renamed Representaciones GEKO C.A., as a worthy heir of the original company. In 1998 the company also ventured into the Costa Rican market.
Growth
In a decade, we managed to penetrate most of the countries in the region: Dominican Republic in 1999, Ecuador in 2001, Guatemala and Central America in 2005. By 2009, the company reached a volume of more than 350 containers of textile raw material delivered per month, tripling sales between 2000-2009.
Expansion
By 2014, international sales covered 70% of the total revenue, thus achieving the challenge of internationalizing the company, so as not to depend exclusively on the Venezuelan market. That same year, the office in Panama was established in order to cover the surrounding markets more effectively. GEKOtex Ltd S.A. was created in 2018, with headquarters in Panama, thus obtaining greater weight and presence as a company of international scope & reach.
What's next
We envision a future in which we continue to provide exceptional service, share our knowledge and know-how, expand and innovate our product portfolio hand in hand with our suppliers, and support even more customers in the region to achieve their goals with the best raw materials and finished textile products in the market. We are committed to continuing this important mission, measuring our success through the satisfaction of our customers.
Discover the wide variety of products we sell